Happy Salad
I wanted to share one of my favorite things to eat. I call it Happy Salad because not only does it taste good, I feel good after I eat it. If you are not a bargain shopper, that's what they call a two-for-one deal.
I suppose I could give you a boring list of ingredients, but who wants to read that? I am listing this in the order of how I put it together. You can put as much or as little lettuce and spinach as you feel like eating.
Chopped Romaine lettuce
Diced spinach leaves
2 Diced tomatoes
So far this is what it looks like: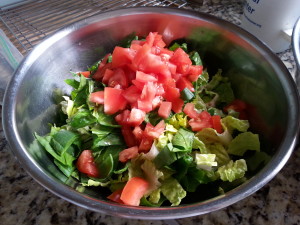 I toss all of that together with my dressing of choice: Kraft Rasperry vinagrette light(30 calories in 2 tablespoons) and I don't measure it. I just put enough for me.
Then I dice up one avocado: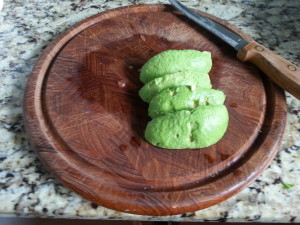 Then I sprinkle 1/4 cup of blue cheese.
Then I slice up some red onions(I soak these in water for a few minutes so they don't hurt my tummy)
Then I dice up about 2 ounces of chicken breast and 4 dried apricots.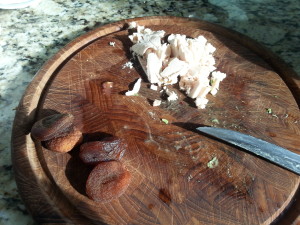 This is what the final salad looks like.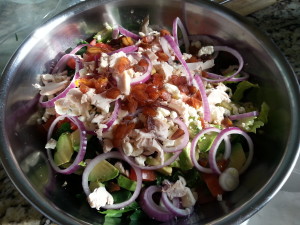 Then I start eating and within minutes I am happy!
___________________________________________________________________________________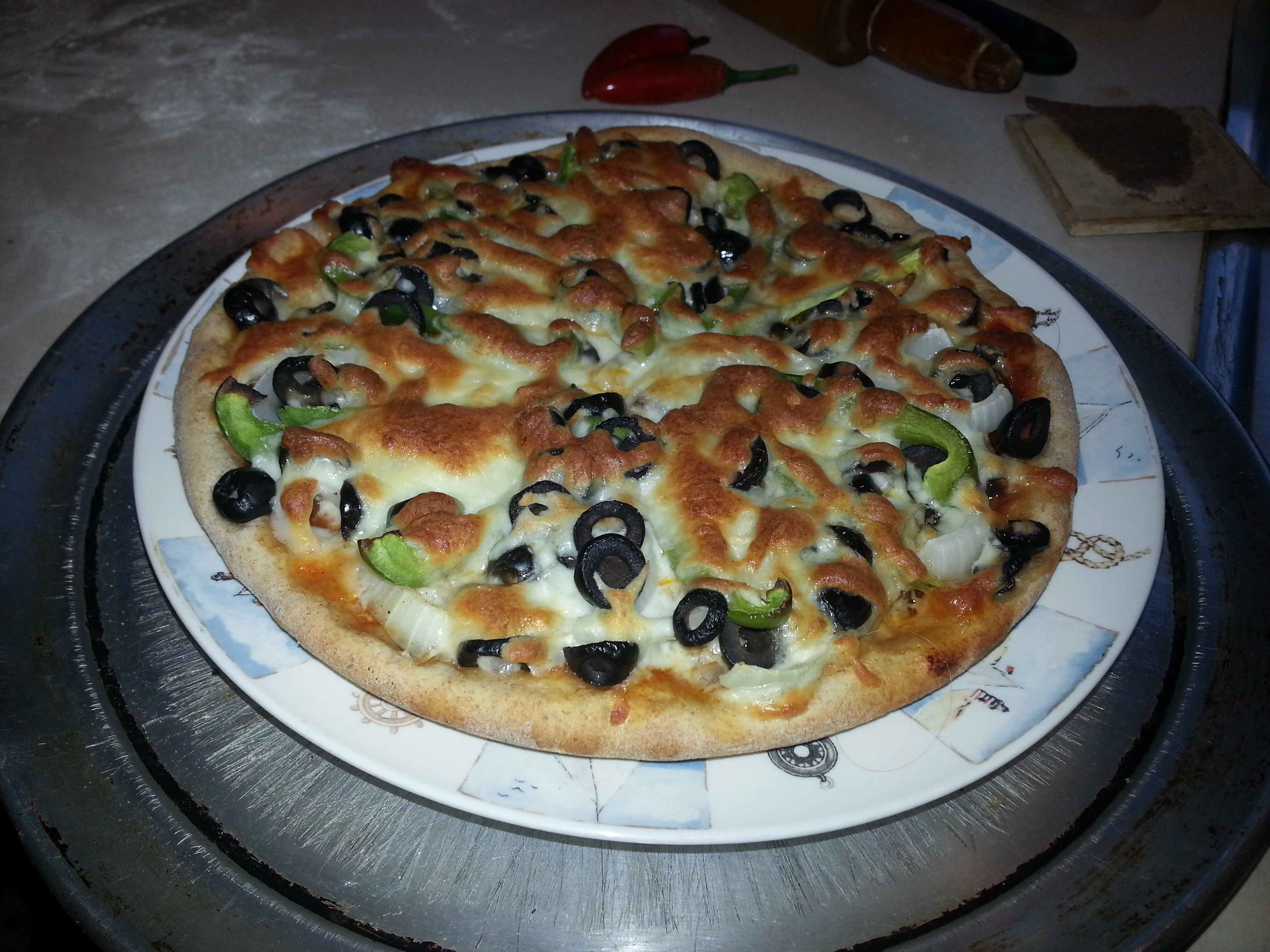 Healthy Homemade Pizza
Crust
1 cup lukewarm water with 1 packet of yeast
2 cups whole wheat flour.
2 tablespoons olive oil
½ teaspoon of salt.
Stir in 1 cup of white flour, and then knead in enough additional white flour to make a stretchy dough.
Let this concoction rise until double or triple(your call). Then form into dough balls and roll out for crust.
Toppings
My favorite healthy toppings include Trader Joe's organic marinara sauce(it's corn syrup free) and I use it very sparingly.
Turkey pepperoni
Zucchini slices
Black olives
Green peppers
Onions
Fresh mushrooms
A light sprinkle of mozzarella and asiago cheese
You can cook this in a pizza pan, but I prefer to use a pizza peel and a pizza stone with the oven turned to 500 for about 10 minutes. Time varies depending on the method so just keep your eyes on your pizza so it doesn't